Lt. Gen. Prof. Dr. Azhar Rashid (Retd)
Dean FHMS/ Principal,
Islamic International Medical College (IIMC)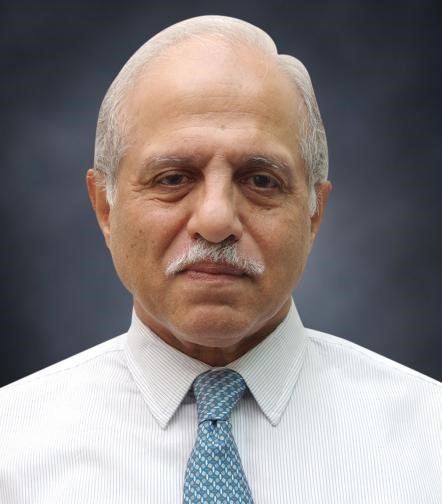 Lieutenant General Prof. Dr. Azhar Rashid (Retd) HI (M), MBBS (KEMC), Diploma Surgery (AFPGMI), FCPS Surgery (CPSP), M.Sc. Defence & Strategic Studies (National Defence University), is an eminent Cardiac Surgeon, who after joining Army rose to become Surgeon General/Director General Medical Services of Pakistan Armed Forces. He graduated from King Edward Medical College in 1979 and on joining the Armed Forces did Diploma in Surgery in 1980. After his initial training, he did FCPS in Surgery in 1986 and after that, he got advanced training in Cardiac Surgery at Saint Thomas and Guys Hospital, London UK from 1988-1990.
In his academic pursuits at AFIC/NIHD, he rose from Registrar to Professor in Cardiac Surgery and has authored more than "30" articles in national and international journals. He has been a member and later secretary of faculty of Cardiac Surgery at College of Physicians & Surgeons Pakistan (CPSP) from 1998 till 2005. He also supervised post- graduate training in several Cardiac Surgery trainees.
He was Commandant & Executive Director at AFIC/NIHD 2006 to 2008. In 2009 after successful completion of his MSc in Defence & Strategic Studies from National Defence University, he was appointed as Director-General Surgery till 2011 and then Surgeon General / Director General Medical Services the ultimate position in Armed Forces Medical Corps a position in which he served till May 2015. He was awarded Hilal-i-Imtiaz (Military) in recognition of his meritorious services and the illustrious military career.
Prof. Dr. Ulfat Bashir
Principal
Islamic International Dental College (IIDC)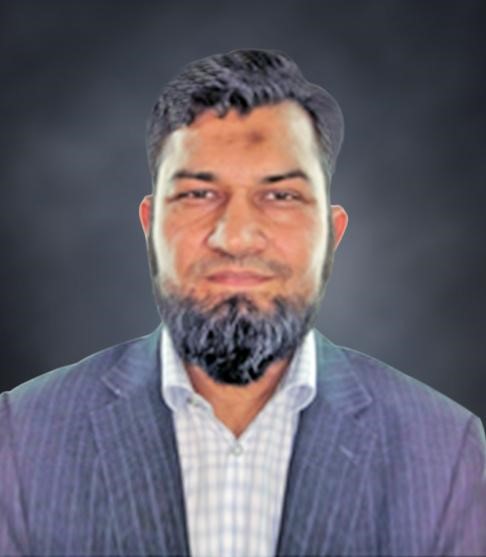 Prof. Dr. Ulfat Bashir received his BDS degree in 1994 from de 'Montmorency College of Dentistry, Lahore (University of Punjab). He did MCPS (Orthodontics) in 2000 & later completed his FCPS (Orthodontics) in 2002 from College of Physicians & Surgeons, Pakistan.
He has vast experience in the field of academics, curriculum development and hospital services. And recently qualified Masters in Health Professional Education from Riphah. He has produced a number of specialists/consultants in the field of Orthodontics. He is an author of many national & international publications.
He is a member of different professional and social societies. He has attended and presented at many national & international conferences. Presently he is the Editor in chief of Pakistan Orthodontic Journal, President Pakistan Association of Orthodontists and Vice President Federal zone for Pakistan Dental Association. Recently, Prof. Dr. Ulfat Bashir has been nominated and awarded "The Best Teacher 2013" Award by Higher Education Commission (HEC).
Prof. Dr. Arif Ullah Khan
Dean Riphah Institute of Pharmaceutical Sciences
Islamic International Medical College Trust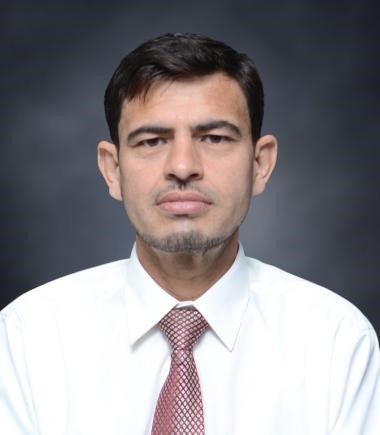 Prof. Dr. Arif Ullah Khan has a wide range of teaching, research and administrative experience in the field of Pharmaceutical Sciences. Dr. Khan has published 125 research articles with a cumulative impact factor of 260. He is HEC approved PhD supervisor and is currently supervising M.Phil/PhD students in the area Pharmacological research. Dr. Khan has achieved several National and International prestigious awards for his valuable scientific contributions. He is recognized several times by the Pakistan Council of Science and Technology as a productive scientist. Dr. Khan is awarded the Salimuzzaman Siddiqui Prize in Applied Science-Technology by the Third World Academy of Sciences, Italy in collaboration with Pakistan Academy of Science. He is a reviewer of several International Journals and member of different scientific societies/bodies.
Dr. Khan often participates, presents his research and shares technical expertise in the National and International Conferences related to the science of Pharmacy Discipline.
Muhammad Umer Farooq
Regional Director (Lahore Campus)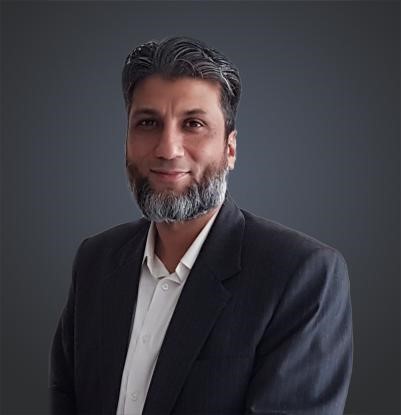 Mr. Muhammad Umer Farooq is a graduate of Accounting from Louisiana Tech, USA and started his career as a Public Accountant in the USA. He worked at prestigious multinational companies in the United States for 10 years such as Walmart, Citigroup and Subway before he returned to Pakistan to serve his country. He has held senior appointments at Riphah International University, Islamabad as the Registrar, Director Student Services and Director Finance during his five year tenure at Islamabad. He assigned the task of establishing IIMCT- Lahore campus in 2012 and, hence, has been serving as the Regional Director of Lahore since then.
Under his able leadership, during 8 years, IIMCT has established multiple state-of-the-art campuses in Lahore. Each campus offers a wide variety of degree programs for thousands of students serving the educational needs of the Central and Southern Punjab regions.
Among his many initiatives is the newly launched Max Education Services (SMC) pvt ltd, where he is the founding CEO. This new company has recently launched a network of Riphah International Colleges throughout Pakistan and is poised to bring innovation and cutting edge training programs to uplift the education sector of our nation.
Dr. Syed Shakil-Ur-Rehman
Director
Riphah College of Rehabilitation & Allied Health Sciences, Lahore
Islamic International Medical College Trust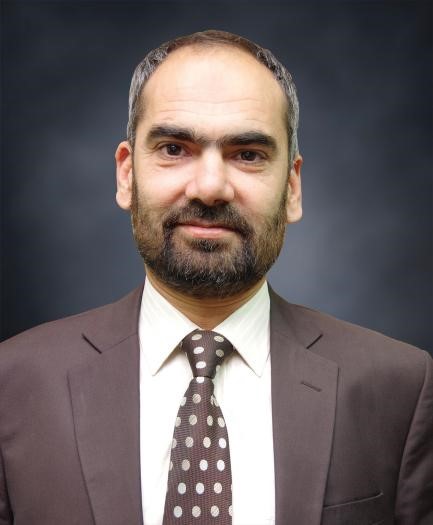 Dr. Syed Shakil-Ur-Rehman, PhD PT has been performing his duties as a Professor and Director at Riphah College of Rehabilitation & Allied Health Sciences, Lahore. He has done his PhD in Physical Therapy from University of Lahore. He did his Post-Professional Doctor of Physical Therapy and PGD in Professional Ethics and Teaching Methodology from Riphah International University Islamabad. He also did MS in Musculoskeletal Physical Therapy from Ziauddin Medical University Karachi. He has completed his BS in Physical Therapy, Jinnah postgraduate Medical Center affiliated with University of Karachi.
He worked as an Assistant Professor and Senior Registrar At Baqai Medical University, Karachi. He also worked as a Physical Therapist, at National Medical Centre Karachi and also performed his duties at Ziauddin Medical University as a senior Lecturer. He has worked on so many research articles and publications.
Dr Shakil performed his duties as a Reviewer & Member of Editorial Board in Research Journals like Foundation University Medical Journal  (Islamabad), Pakistan Journal of Medical Sciences (Karachi),Journal Riphah College of Rehabilitation Sciences (Islamabad), The Journal of Islamic International Medical College(Rawalpindi), Reviewer for MS/M. Phil level research thesis in IPMR, DUHS, Karachi, Reviewer of  JDUHS Karachi ,Reviewer of RMJ Islamabad, Member editorial board JRCRS, Islamabad, Member editorial board PJPT, Lahore. He attended various International Conferences and Seminars and also worked on PHD research projects.
Dr. Sheheryar Malik
Director
Riphah School of Computing & Innovation, Lahore
Islamic International Medical College Trust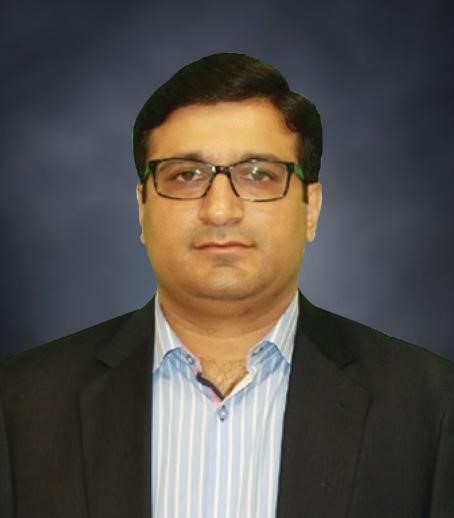 Dr. Sheheryar Malik is working at Islamic International Medical College Trust, Lahore Campus as Director – Riphah School of Computing & Innovation and Professor of Computer Science since October 2020. He has more than 18 years of teaching, research, consultancy and academic management experience in the field of Computer Science. His most recent assignment was at Superior University, Lahore as the Dean of Faculty. Prior to that he worked on several designations i.e., Associate Professor & Advisor to 1st Vice Rector, Assistant Professor & Assistant Dean, Director Research, Doctoral Researcher, & Visiting Scientist at Inha University South Korea, Riphah International University Islamabad Campus, Center for Research in Distributed & Supercomputing, French National Institute for Research in Computer Science & Control (INRIA) Sophia Antipolis  France, and Alcatel-Lucent Bell Labs.
He holds a Ph.D. in Computer Science with specialization in Distributed & Cloud Computing from INRIA (French National Institute for Research in Computer Science & Control) and Université Côte d'Azur, France. He has numerous research publications in international journals and conference proceedings. Moreover, he is also member of several professional bodies including IEEE, ACM, CSA, & ISOC.
Dr. Azhar Halim
Director
Riphah Social Welfare Department
Islamic International Medical College Trust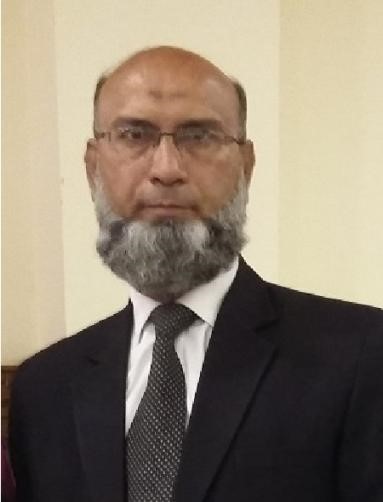 Dr. Azhar Halim is currently working as Director Riphah Social welfare department in Islamic International Medical College Trust. He previously served in many Healthcare Sectors like Riphah International Hospital, Dubai Cosmetic Surgeries, Pakistan Red Crescent and Pakistan Telecommunication Health Centre Islamabad. He also worked as Medical Officer In charge at Rural Health Centre and Basic Health Unit Sukho.
In 1995 he specialized in Dermatology from Institute of Dermatology (Bangkok, Thailand). He has done his Masters in Public health from Quaid-e-Azam University. He has done Diploma in Health Care & Hospital Management and Certified Human Resource Professional Diploma from NUST University Islamabad. In 1983 He did his M.D Degree of Physician in General Medicine (RMP) from (Romania).
Dr. Azhar Halim organized a number of free Mobile Medical camps in remote rural areas of Pakistan (Tharparker and others on a regular basis).