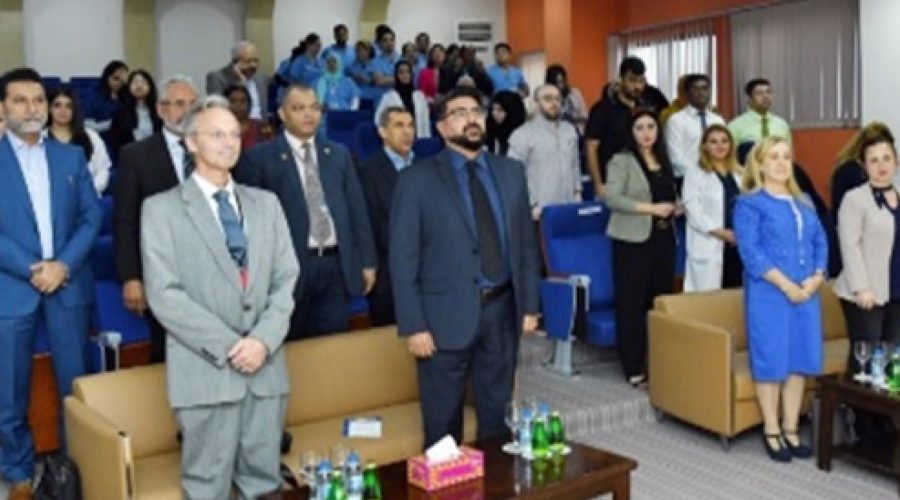 International Conference on Patient Safety (ICPS) a project of Riphah International University (RIU) and is organized by Riphah Institute of Healthcare Improvement & Safety (RIHIS). Respected Chancellor / MT, Mr. Hassan Muhammad Khan is the Patron and Dr. Zakiuddin Ahmed, Project Director RIHIS is the Chairman of ICPS and ICPS UAE.
The objectives of the conference are:
• To help in developing a patient-centric mindset, create awareness about patient safety, medical errors and healthcare quality in Pakistan and in the region.
• International Conference on Patient Safety brings together people who are passionate about ensuring safe care equitably for all across the globe.
• It also aims to educate the attendees about the current challenges in healthcare, provide an insight on the latest trends and to explore the future of patient safety and healthcare science.
• It aims to sensitize participants and institutions to the glaring need of improving our systems and make the healthcare delivery system safer.
Riphah International University has been organizing the International Conference on Patient Safety (ICPS) on annual basis since 2016.
• In 2016 1st ICPS at PC Rawalpindi, with the theme "Patient Safety – Right or Privilege"
• In 2017 2nd ICPS at Agha Khan University, Karachi, with the theme "Value Based Healthcare"
• In 2018 3rd ICPS at CMH Lahore with the theme "From Knowledge to Improvement"
• In 2019 4th ICPS at Rawalpindi Medical University, Rawalpindi, with the theme "Speak Up for Patient Safety"
• In 2019 ICPS UAE at RAK College of Dental Sciences, Ras Al Khaimah, UAE